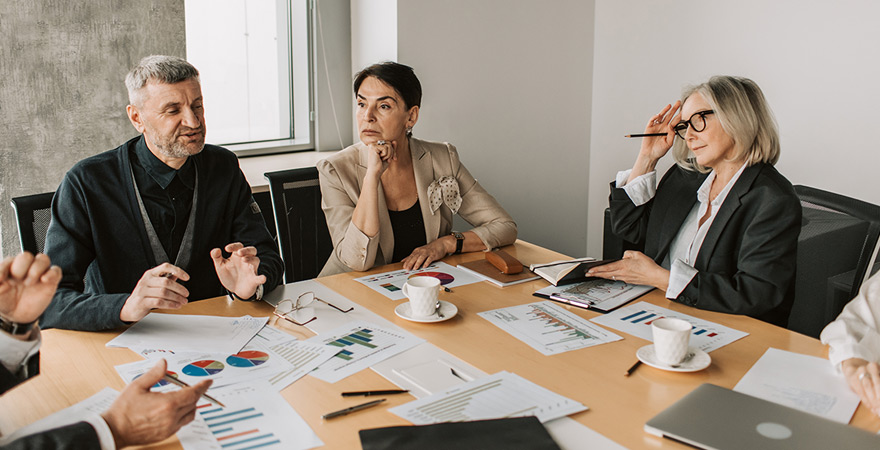 Entrepreneurs and businesses require strategic financial support and expertise to thrive in today's dynamic business landscape. That's where morelife LONDON comes in. As a leading financial services brand, morelife LONDON offers a wide range of services, including Angel Investment, Venture Capital, Private Equity, Early Stage Funding, Business Funding, Series Funding, and Wealth Management. With a deep commitment to empowering growth and success, morelife LONDON provides comprehensive solutions tailored to meet the unique needs of businesses and individuals at every stage of their journey. This blog will explore how morelife LONDON's diverse offerings can unlock opportunities and drive exceptional outcomes.
Angel Investment: Fueling the Entrepreneurial Spirit
morelife LONDON's Angel Investment division is dedicated to nurturing promising startups and entrepreneurs. By providing strategic capital, mentorship, and access to an extensive network of industry experts, morelife LONDON empowers early-stage businesses to transform their innovative ideas into successful ventures. With our support, entrepreneurs can scale their operations, enter new markets, and confidently navigate the challenges of building a business.
Venture Capital: Turning Disruption into Opportunity
Venture Capital is at the heart of morelife LONDON's mission to drive innovation and growth. Our team invests in startups and emerging companies with disruptive technologies or business models. Beyond capital, morelife LONDON brings deep industry knowledge, a global network, and a collaborative approach to help these companies thrive. By partnering with us, entrepreneurs gain access to financial resources and strategic guidance to accelerate their growth and establish themselves as industry leaders.
Private Equity: Unleashing the Potential of Established Businesses
morelife LONDON's Private Equity division partners with established companies to drive expansion, operational efficiency, and value creation. We work closely with management teams to identify growth opportunities, implement strategic initiatives, and optimise business performance. By providing capital, expertise, and a supportive ecosystem, we empower businesses to reach new heights, expand their market presence, and maximise shareholder value.
Early Stage Funding: Fueling the Journey of Growth
Understanding the significance of early-stage funding, morelife LONDON offers comprehensive solutions to support startups during their critical growth phase. Our Early Stage Funding program provides entrepreneurs with the capital, mentorship, and strategic guidance to navigate the challenges of building a successful business. By aligning our resources with their needs, we accelerate growth and increase the likelihood of long-term success for these promising ventures.
Business Funding: Fueling Ambition, Supporting Expansion
morelife LONDON recognises the importance of capital for established businesses seeking growth or working capital solutions. Our Business Funding services are designed to provide flexible financing options that align with businesses' unique goals and aspirations. By working closely with entrepreneurs and business owners, we structure financing packages that fuel expansion plans, acquisition strategies, or working capital needs. morelife LONDON's dedicated team ensures businesses have the financial resources to seize opportunities and achieve their growth objectives.
Series Funding: Supporting Growth at Every Stage
As companies progress through different stages of growth, additional capital is often required to fuel their expansion plans. morelife LONDON specialises in Series Funding, offering financing solutions tailored to the specific needs of companies at different growth stages. Whether it's a Series A, Series B, or subsequent funding round, we provide strategic capital, industry expertise, and a vast network of resources to support our portfolio companies' growth trajectory.
Wealth Management: Nurturing and Growing Wealth
In addition to our investment activities, morelife LONDON offers comprehensive Wealth Management services. Our dedicated team of wealth managers provides personalised financial advice, investment strategies, and portfolio management tailored to each client's unique goals and risk tolerance. By leveraging our expertise and staying abreast of market trends and opportunities, we aim to preserve and grow our client's wealth over the long term.
morelife LONDON is more than just a financial services brand—it is a trusted partner committed to empowering growth, success, and prosperity. With our comprehensive offerings in Angel Investment, Venture Capital, Private Equity, Early Stage Funding, Business Funding, Series Funding, and Wealth Management, we bring together the expertise, resources, and network to unlock opportunities and drive exceptional outcomes. Whether you are an entrepreneur with a groundbreaking idea or an established business looking to scale, morelife LONDON is here to guide you on your journey to success. Partner with us and experience the transformative power of comprehensive financial solutions.